When ONS came out with the latest list of popular baby names in England and Wales in 2020, our data analyst team here at The Audit Lab couldn't wait to take a peek at what's peaking. And we decided to focus on music, film and telly-inspired names because there really are some cracking ones out there. From baby Bowies to Bellatrixes, are actual mini humans being named after villains, superheroes and musical icons? Yep! We can understand naming your little one after an icon, but (spoiler alert for those out of a coma) after Dobby's killer?! That one shocked us.
Contents
Halloween-inspired baby names

Halloween is a favourite holiday for so many people (yep, even beating Christmas!), inspiring outfits, decor and recipes. And it's also inspiring baby names. From witches and demons to sci-fi villains and Disney baddies, parents are naming their little bundles of joys truly unique names. 

Lucifer lovers

Surely, nobody is naming their child after the personification of evil: the Devil, aka Lucifer? Yes they are. Well, we can't say all the Lucifers are named so in honour of the Devil, but what else springs to mind from that name?

During the same year that the hit show Lucifer came out in 2016, ONS data shows the first record of the name Lucifer with four babies named. And the popularity of the name has been climbing ever since, by 275%, in fact, with 2020 seeing the highest record of little Lucifers with 15 counted.

It seems the humanised, modern take on the character has made people and parents warm to him a little. So with the help of more interpretive, sympathetic takes on the dark angel, it figures it might not be too bad to name a loved-one Lucifer these days.

Demons and witches

As well as little Lucifers, there are also baby Balthazars, Constantines, Damiens, Salems, Sabrinas, Buffys, Winnies, Hermiones and Lunas popping out.
In 2015 and 2017, there were 10 baby Balthazars recorded – the highest joint peak and there are still babies named as such with four accounts in 2020
There have been no baby Buffys until 2019 with three counts that year
Salem is seeing a unisex popularity with baby girls and boys taking the witchy, Sabrina-inspired name. In 2020, 13 baby boys and six baby girls were named Salem
Sabrina's highest peak in baby-name popularity was in 1996 – the same year Sabrina the Teenage Witch came out – with 272 baby girls named the magical name. It's not as popular as it was back in the late '90s, however, with a count of 68 in 2020, but still quite a high number
Other popular witchy names included Hermione (highest peak in 2004 with 162 counts) and Luna with a significant rise in popularity of 24,220% from 1996 to 2020

Caspers, Wednesdays and Wolfs
There's been a 4,750% increase in popularity for the name Casper from 1996 to 2020 with a record-high 194 baby Caspers recorded just last year
The name Wednesday had its biggest spike in popularity in 2018 with 10 baby girls named after their parents' favourite day of the week or favourite Addams Family character. We're thinking the latter
Bizarrely, the name Wolf is growing in popularity. The first record in the past 25 years was in 2005 when three boys were given the name. Since then, the popularity of Wolf as a name has shot up by 900%, could you believe, with the highest count in 2020 with 30 baby boys named Wolf
More film foe fans?

We have to admit, villains do have some pretty cool names, so we kind of get it when it comes to baby-name inspiration. It's just hard not to instantly picture the famous evil foes when you hear certain names, and some are just too unique to not represent only a popular baddie. Take Harry Potter, for instance: Draco, Lucius, and Bellatrix. There are indeed mini Malfoy and Bellatrix fans, or we're hoping just fans of the names.

Mini Malfoys


In 2019, three diddy Dracos entered the real world and before that, there were records in 2015 and 2011 with five and three counts, respectively.
The name Lucius is very popular when it comes to villain names and has seen popularity spikes in 2005, 2012, 2016, 2018 and 2020. There were 27 babies named Lucius in 2012 – the highest record of one year – and recently, in 2020, there was a count of 19

Baby Bellatrix boom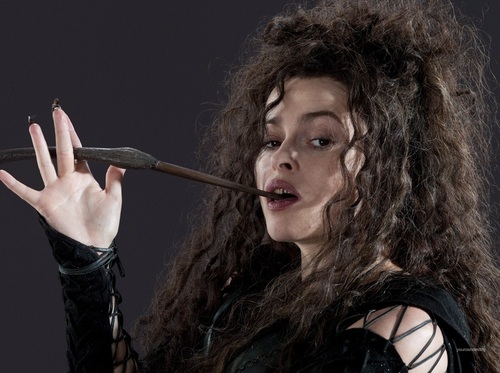 So we're hoping people just love the name Bellatrix and that's all and not the villainous Harry Potter character since baby Bellatrixes have been on the rise. In 2017 and 2019, there was the joint highest record of counts with 12 in both years. It wasn't until 2010 when the first record of the unique name was counted with four Bellatrix babies recorded. And strangely, the name has been growing in popularity since 2010 with a 200% increase from 2010 to 2019!

Baby Hannibals
2001 saw the first count of baby Hannibals with three counted that year… Guess when the film Hannibal was released? Yep, early 2001!
After a 15-year gap, 2016 saw another three baby Hannibals enter the world, before another short gap, with 2018 counting the next set of three baby Hannibals. A continuous set of three every so often, how spooky?!
Baby Kylos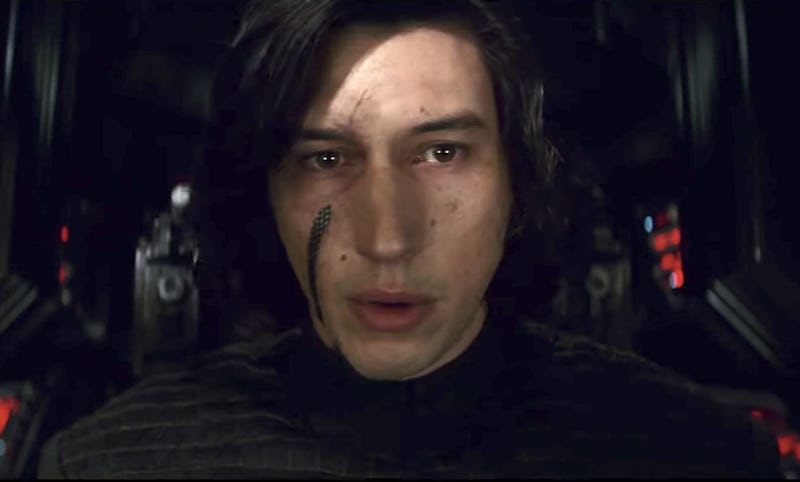 The record for the first baby Kylos was in 2006 with three baby names counted. The name's popularity has risen by a whopping 6,200% since, with 189 baby Kylos registered in 2020, giving the name a popularity rank of 252

Baby Ursulas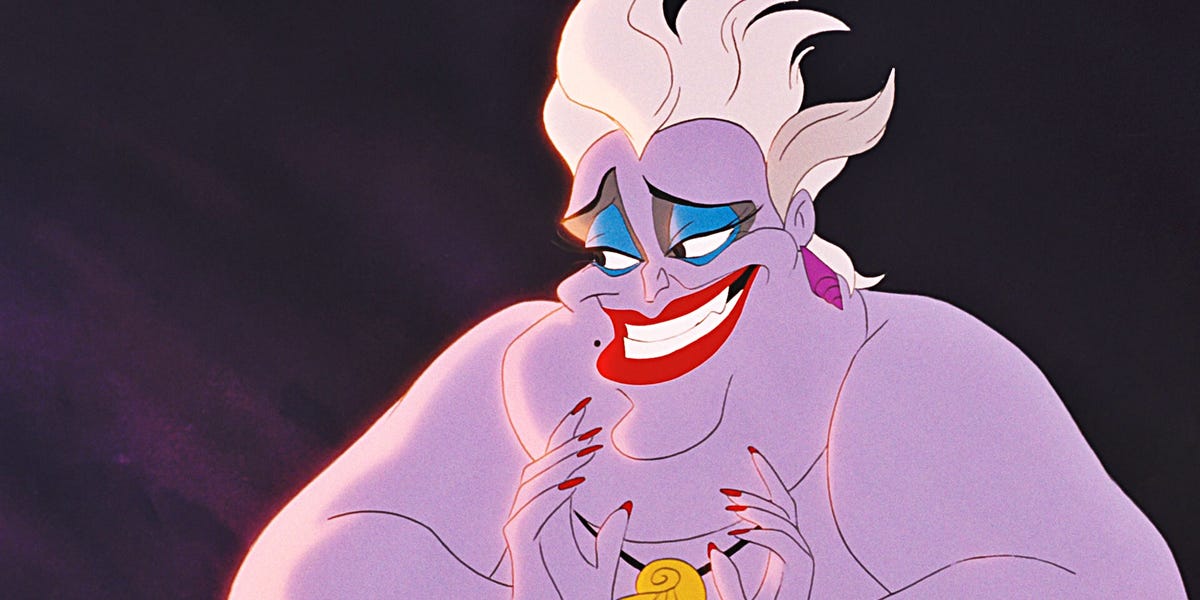 There's also been counts of Ariel's nemesis over the years in baby-name data. In 2020, 11 babies were named Ursula. 2003 saw the highest peak with 24 babies registered as having the same name as The Little Mermaid's evil foe

Film and TV-inspired baby names


What unique names from popular films and TV shows are inspiring parents? We found some very interesting data! Some surprising, some not.

GoT girl names: Arya takes the top spot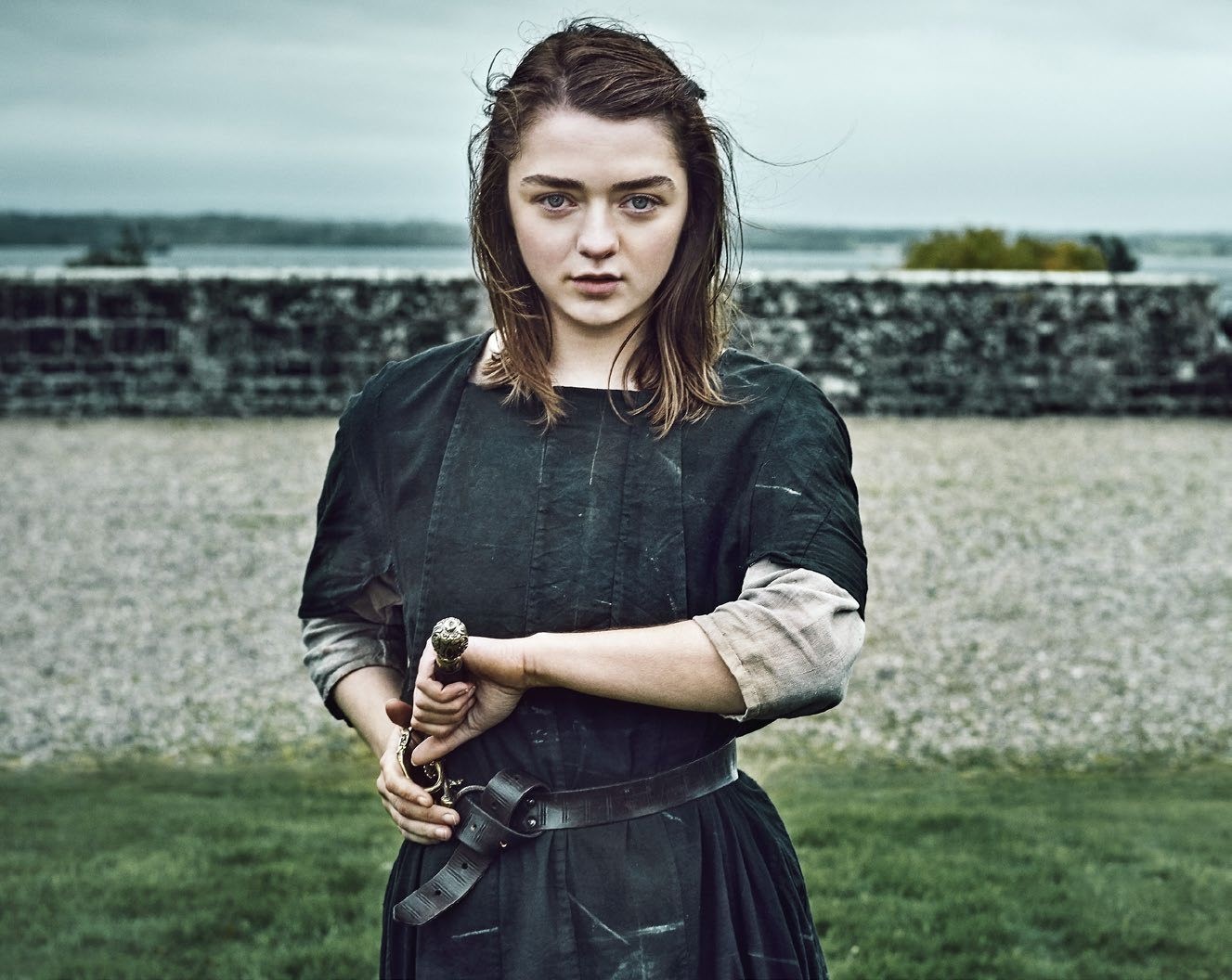 Arya is the most popular GoT girl name with a total of 2,886 counts over the past 25 years and 371 in 2020 alone. The highest peak was in 2019 with 427 counts. Since the show came out in 2011, the popularity for the name Arya for girls has risen by around 3,267%
Sansa is the second most popular GoT girl name after Arya with a total of 73, followed by Daenerys with 34. Since the show's release, Sansa's popularity has risen by 300% from 2012 to 2018
Daenerys saw a significant spike with 9 counts in 2014, the popularity has since dropped and there were zero counts in 2020
The first counts of Brienne was in 2014 with four baby Briennes, and the popularity has been consistent over the years with average counts of four up until 2019
Unsurprisingly, there have been zero counts for Cersei, but surprisingly, also zero counts for Ygritte and Margaery

GoT boy names: Jaime saw its biggest drop since the show's release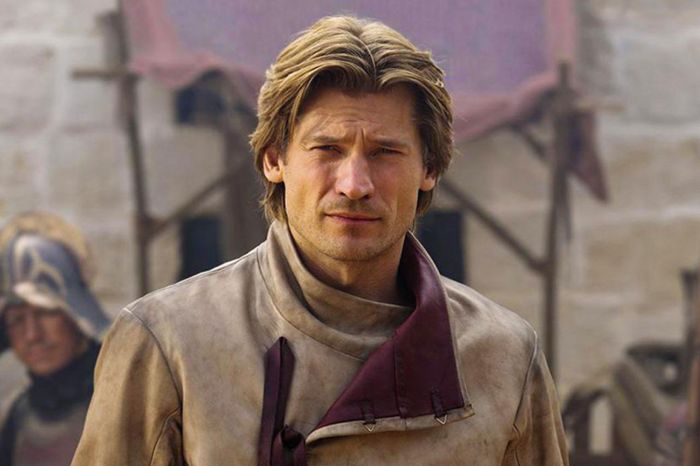 Ned takes the top spot for the most popular GoT boy name with a total of 1,405 with the highest count of the GoT names in 2020 too, with 50
Jon is a close second with a total number of 1,354 overall, with 20 counts in 2020
The first counts of Sandor was in 2013 with three babies counted and the name has since grown in popularity by 100% from 2013 to 2018. There were still counts in 2019 and 2020 with three baby Sandors recorded in each of those years
The first record of baby Jorahs was in 2019 with three babies counted that year and 11 in 2020, that's a percentage increase of 267%
Theon has also seen a popularity spike since the show came out with the joint highest peak in both 2016 and 2017 with 34 babies recorded in each of those years. Since 2011, Theon's popularity has risen by 450%
Imagine our shock to find there were zero counts of Joffrey, but from 2011 to 2012, the popularity for the name Jaime saw its biggest drop of 70%; could that love-to-hate Lannister have something to do with this?

Harry Potter names: Baby Lunas on the rise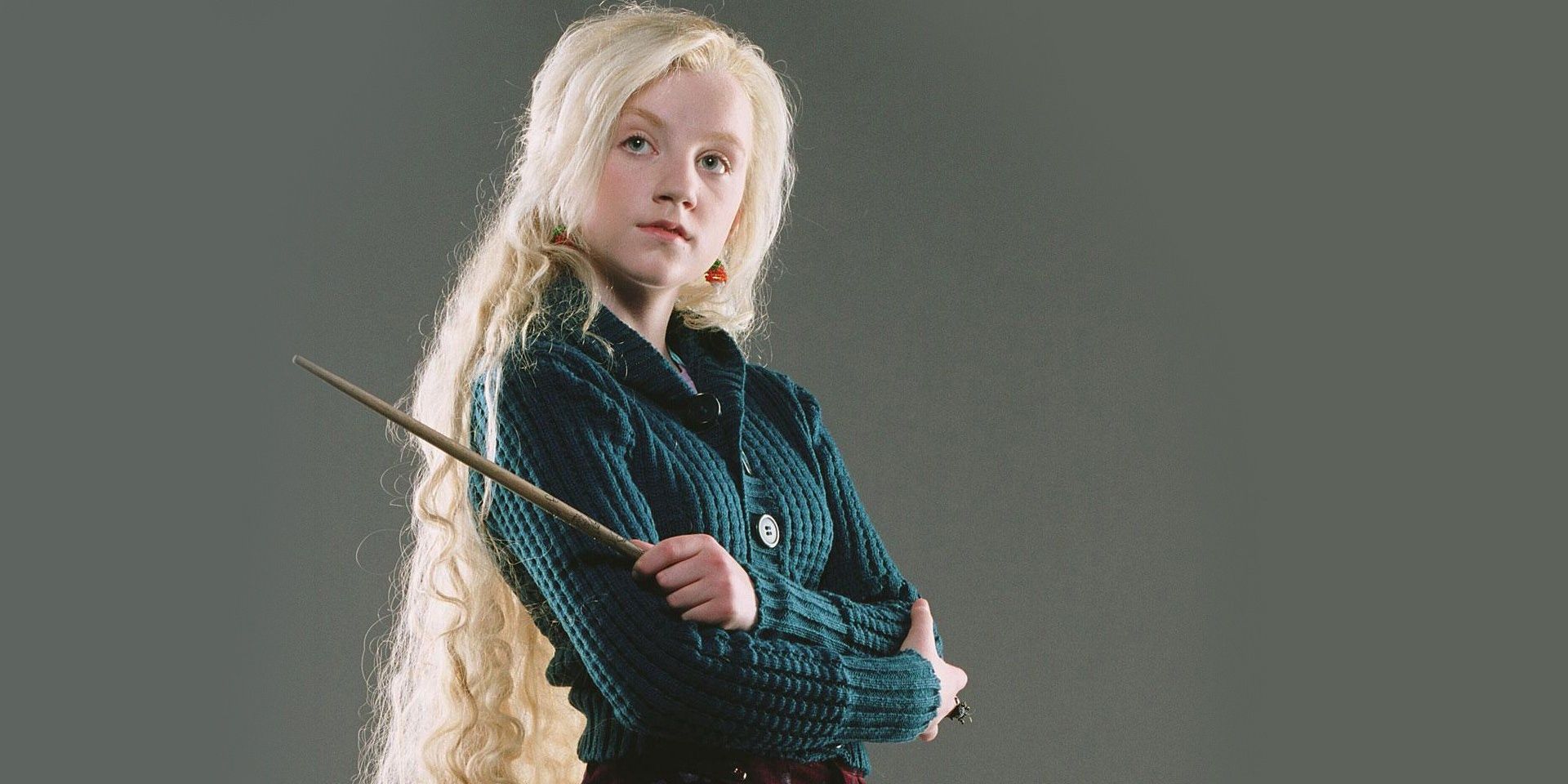 Since the first Harry Potter film came out in 2001:
Harry, of course, is the most popular name with a count of 107,827 with its highest peak in popularity in 2011 with 7,523 counts
The second most popular Harry Potter name is Luna with a total count of 7,102 since 2001, and the name's popularity has risen by a staggering 13,411%
Hermione is the third most popular name with a total count of 2,027 since 2001. The biggest spike in popularity for this good witchy name was in 2004 with 162 baby Hermiones. In contrast with Luna, Hermione's popularity as a name is falling, however, with 64 names recorded in 2020, compared to 1,216 for Luna

Did the BBC's modern take on Sherlock inspire?


Sherlock saw two significant spikes in popularity, the first in 2012 and the second in 2015, both years recording five names. The BBC brought Sherlock into the modern world with the first series airing in 2010, running until 2017
The first count of the name Watson wasn't until 2017 with five babies recorded. Watson is proving to be more popular than Sherlock as a name as the popularity has risen by 180% since its first recording

Buffy the Vampire Slayer


Interestingly, the first record of baby Buffys was in 2019 with three counts and no other year has any recorded
People are naming their offspring Cordelia, Drusilla, Angel, Spike, Xander, Willow and Faith. Willow has the biggest total count with 17,379, followed by Faith with 13,435

Lord of the Rings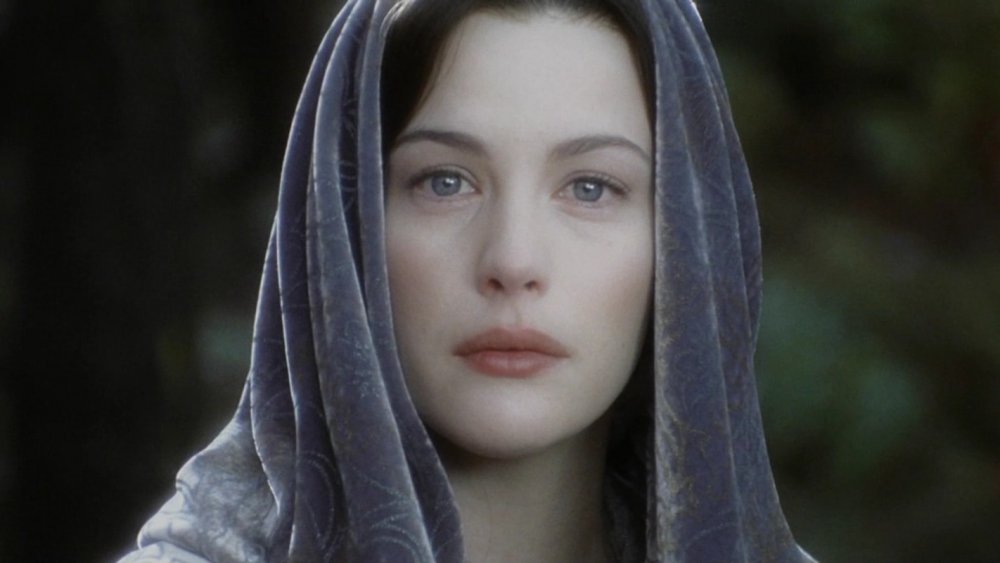 Arwen is the most popular LotR name with a total count of 913. It also saw a skyrocketed spike right after the film came out in 2001 with a jump up by 729% to 2004. Its popularity has been growing over the years too, with the highest count ever recorded in 2020 with 66 counts
Theoden is the most popular LotR boy name with a total count of 49. There have been six counts of Aragorn altogether with two significant spikes in 2003 and 2019 with three counts in both years

Superheroes (and their villains)


The film Thor came out in 2011, and the name's popularity has been growing ever since with a percentage increase of 138% from 2011 to 2018 – the year that saw the highest peak in popularity with 19 baby Thors counted in 2018
Loki has also seen a rise in popularity with a staggering percentage increase of 579% from 2010 to 2019. Loki is actually more popular than Thor for baby names with a total count of 805 compared to 221 for Thor
There are also baby name counts for Falcon, Phoenix, Raven, Rogue, Storm, Harley, Logan, Pietro, Parker, Bruce, and Clark with Logan showing the highest number of total counts with 36,967. Logan's second highest peak was in 2017 – the same year the eponymous film came out – with a record of 2,730

Star Wars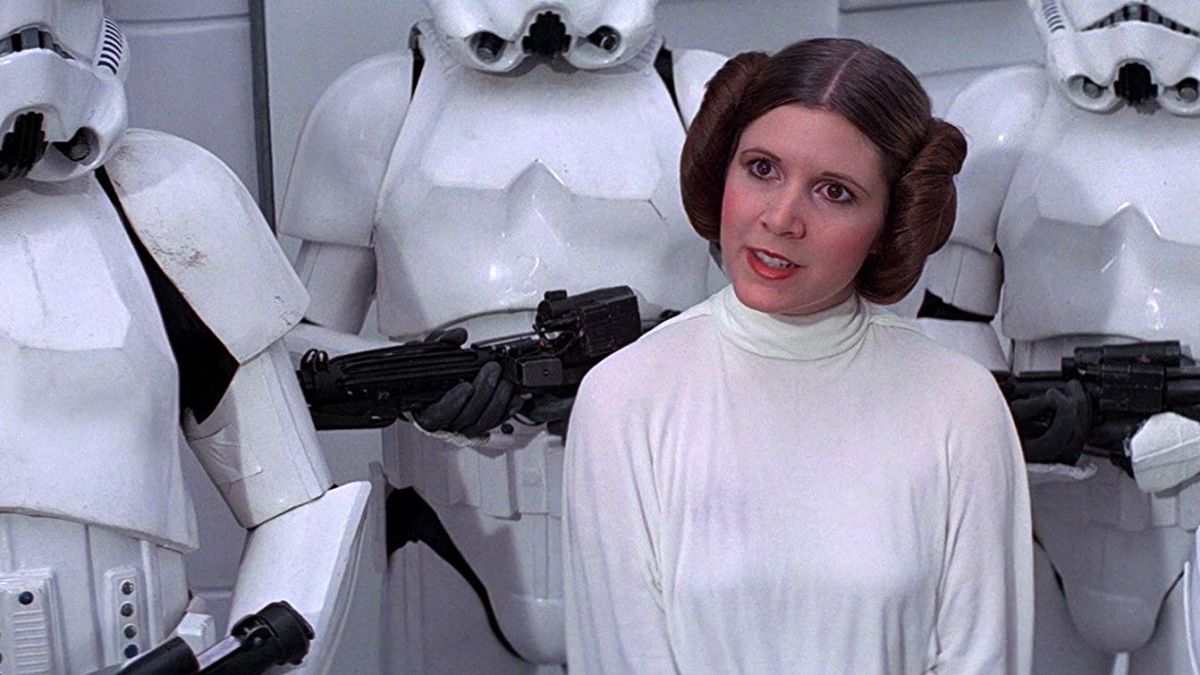 The most popular girl name is Leia with a total count of 2,038, followed by Rey with 93, then Padme with three. The first record of Reys wasn't until 2016 with 17 babies named – the year after The Force Awakens came out with the same character in – and the popularity has been growing since
Baby Kylos are on the rise. The record for the first baby Kylos was in 2006 with three baby names counted. The name's popularity has risen by a whopping 6,200% since, with 189 baby Kylos registered in 2020, giving the name a popularity rank of 252
There have also been records for Han, Obi, Anakin, Mace and Finn with Finn showing the highest total with 11,673, followed by Obi with 236. Obi has actually seen its biggest peak in popularity in 2020 with 26 counts

What are the most popular music-inspired baby names?


So we've delved in film and TV, and even the spooky, but what about musical icons and artists? What names are the most popular for babies? Are parents actually naming their loved-ones after Bowie or The Beatles?

Lennon is the new John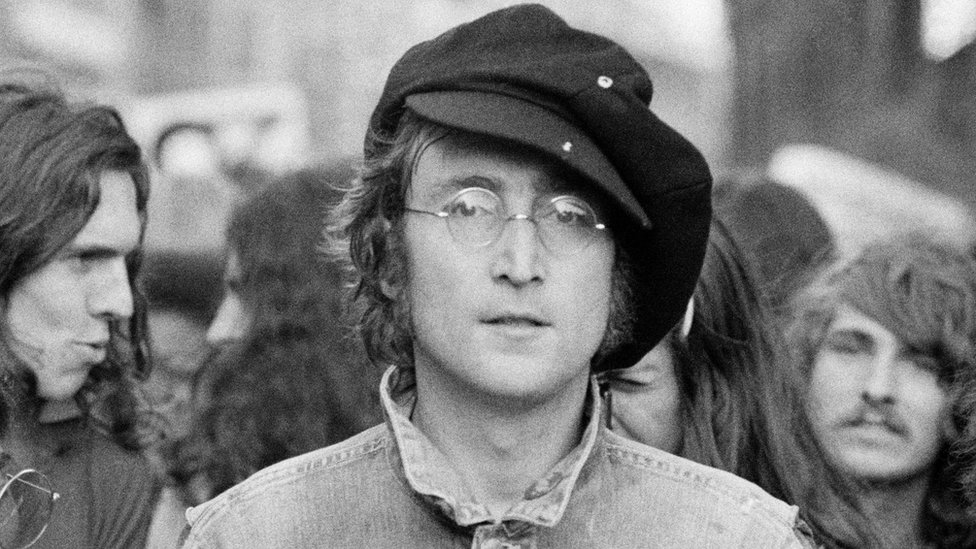 We found a consistent number of Lennons counted over the past 25 years. Even in the last five years, the name outranks Billie (Eilish), Miley (Cyrus) and Justin (Bieber). In fact, over the past five years, there have been more people named Lennon (958) than Richard (791) and Paul (655), whilst George naturally leads in The Beatles-inspired-baby-name-popularity contest, being the second most popular name of the last five years with 23,827 counts. There were three people named Ringo in the last 25 years.

George Ezra


In the two years prior to "Budapest" (George Ezra, 2014) being released, the name Ezra was given to 271 babies. In the year of release and following year, there were 768 babies counted with the name: a 183% increase. Over the past five years, it's been the second most popular name linked to musicians, behind…

Florence



Florence is the most popular name outside of the more common names. Since the release of "Lungs" in 2009, 20,532 people have been named Florence compared to just 4,162 in the same period of time prior to release.

Classic artists, from Bowie and Madonna to Dolly and Hendrix


Classic artists are still popular, including Cohen, Hendrix, Lennon, and Dolly. There have also been three Madonnas in the last five years, alongside 10 Arethas, 68 Whitneys and 144 Elvises – the King is not dead!

Bowie is another classic example, with a sharp rise in people naming their child after the death of the legend. 86 baby name counts were in the year he died and following with Bowie fans naming their boys and girls after the singer. 2020 saw the highest peak in baby Bowie counts for both boys and girls with 54 and 23 counts, respectively.
Over the past five years, there have been 277 Bowies born. Interestingly, there have also been 346 Ziggys born in the same period; again, proving to be an inspirational unisex name and seeing the biggest spike in 2020 with 90 baby boy Ziggys and 13 baby girl Ziggys born that year.

Do you have a truly unique name inspired by pop culture, Halloween, a film or character? Maybe you're a parent thinking about some out-there names. Comment below or tag us on social media with your faves! Follow us on Twitter, Facebook, LinkedIn and Instagram.

Need some data analysing to help with your content marketing, SEO, paid social and digital PR strategies? You're in the right place with The Audit Lab! Get in touch with us today to see what campaigns could work for your brand!
We'd love to chat
The best ideas start with a good old conversation. Let's have a chat about how we can help you.
Complete the form and one of the directors will be in touch.
Or just pick up the phone and call us, we're on 01204 527518.